Metal-working factories generate a lot of oily effluent as a result of manufacturing processes. The coolant emulsions tailored to the individual application contain oils, waxes, greases and preservatives, as well as a cocktail of ingredients to improve product properties. The emulsions used must not be discharged untreated into the drain system or open bodies of water; they must be disposed of at high cost.
Treating and reconditioning this industrial effluent drastically reduces disposal expenses. Our trendsetting VACUDEST vacuum evaporators decrease the volume of the effluent requiring disposal by about 95 %, thereby lowering your disposal costs by a similar amount. Depending on the size of the treatment system, savings of more than € 1.5 million can therefore by achieved within 10 years.
The following application example explains how satisfied our customer Metaldyne is with the solution employed by H2O to treat its coolant emulsions.
Metaldyne Zell is reducing production costs
By treating your used cooling lubricants you can reduce costs, save the environment and get your effluent free production!
Since 1996 Metaldyne in Zell is treating their occurring cooling lubricants in house. Because of a rising production in 2008, Metaldyne had to invest in a new plant. Thanks to the innovative Clearcat-technology, H2O from Steinen finally got the order and created an effluent free production at Metaldyne. Based on omitted disposal costs, for the used cooling lubricants, the H2O plant will amortize within less than 2 years.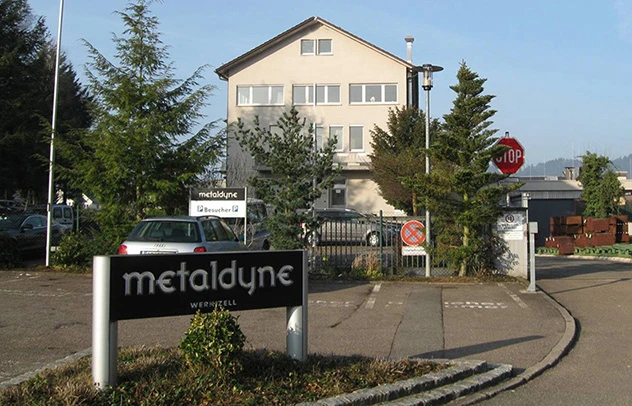 Metaldyne company building.
The treated process water implements because of the Clearcat-technology the very strict legal limits and is so allowed to get disposed of into the public sewer without any after treatment. The company Metaldyne operates worldwide and is leading producer of metal components and modules for transmission systems and motors. The company collaborates very close with their customers and develops complex components which can get manufactured quite cost effective thanks to the high technology at Metaldyne. Notable automobile groups, like AUDI, BMW, DAIMLER, Renault or Volkswagen trust to the high quality and reliability of the company and its products, which get produced at 24 locations worldwide.
At the production site in Zell, parts that are ready to install, like differential bevel gears, gear shafts, and other different components will get produced and developed with a massive forming method. During the production process, huge amounts of used cooling lubricants and other types of process water occurs that has to get discharged. Unfortunately, getting rid of waste water is extremely expensive.
In 1996 the first VACUDEST vacuum distillation unit of H2O GmbH in Steinen got installed at Metaldyne. This plant evaporates the biggest part of the process water from the emulsions under vacuum at about 85 °C. The occurring steam gets compressed with a vapour compressor until reaching ambient pressure of about 120 °C. This steam will get reused as heating medium for the emulsions which have to get treated. This kind of energy-recirculation reduces the energy consumption at about 95 %. Coincidentally, the volume of the cooling lubricants, as well as the occurring disposal costs will get reduced at about 85 %. These savings provided an amortisation time less than 3 years.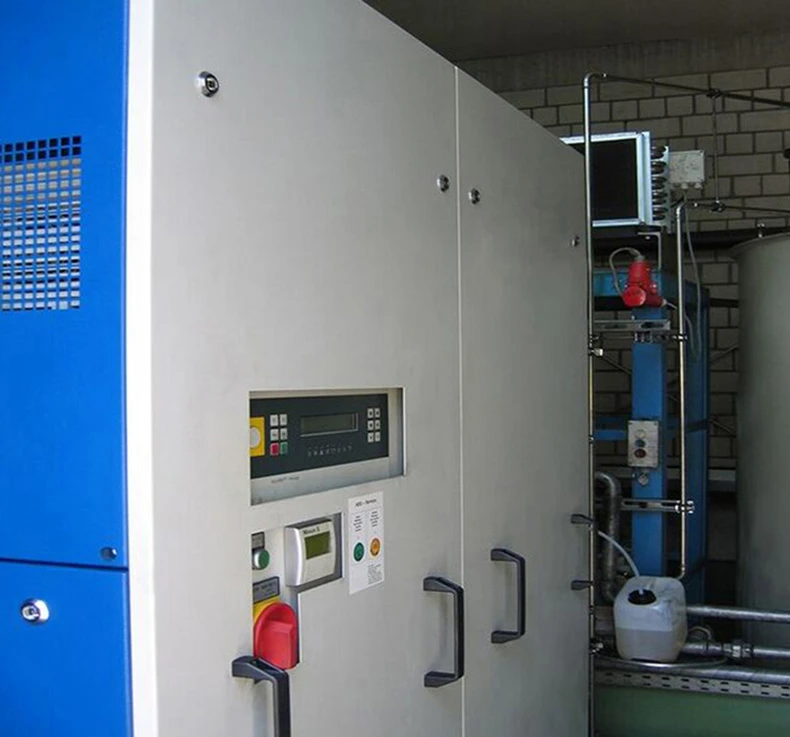 VACUDEST installation 160 Clearcat Metaldyne.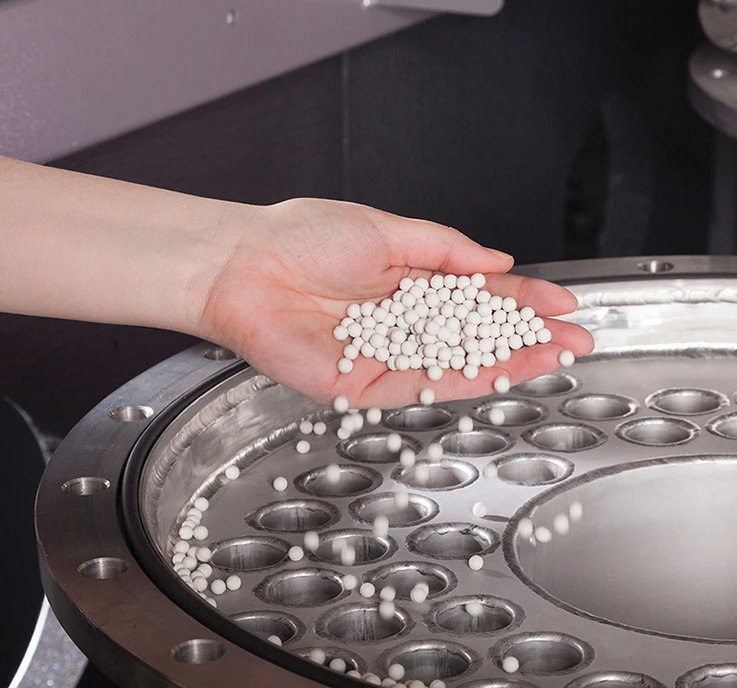 Heat Exchanger with Activepowerclean.
Within the last years, the production capacity of Metaldyne has been increasing very strong. Therewith, more cooling lubricants accumulated. The capacity of the available plant just wasn't big enough anymore. Metaldyne then had to find a solution which is reliable and saves the environment.
The new plant should work a lot more cost efficient than the old one and produce a distillate that can get disposed of if required. With their new VACUDEST 160 Clearcat Metaldyne was able to actually reduce their treatment costs at about 20 % compared to the already installed plant.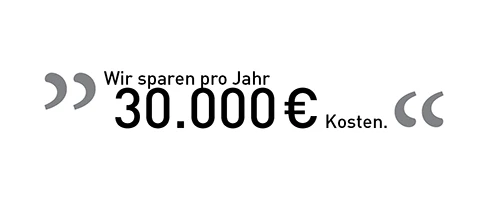 The operating costs of a vacuum distillation unit are generally composed of energy consumption and disposal costs for the occurring distillate. Aim is it, to reduce the quantity in backlog as far as possible, that means minimizing the disposal costs.
Depending on the method of operation, with vacuum distillation, the power input is increasing at high evaporation rates. The reason for that are coatings, that accumulate at the heat exchanger face. These coatings constrict the heat transfer. That means, more energy is needed to distillate the same amount of water. To reduce or delay this effect, H2O GmbH developed the Activepowerclean technology. Inside the optimised, hydro automatic heat exchanger, little ceramic grinding balls clean the inner surface during the distillation process and enable a better heat transfer. Energy consumption ins increasing while evaporation rates rise. Summarised we can say, that compared to other distillation units, an H2O VACUDEST vacuum distillation unit guarantees the lowest operation costs.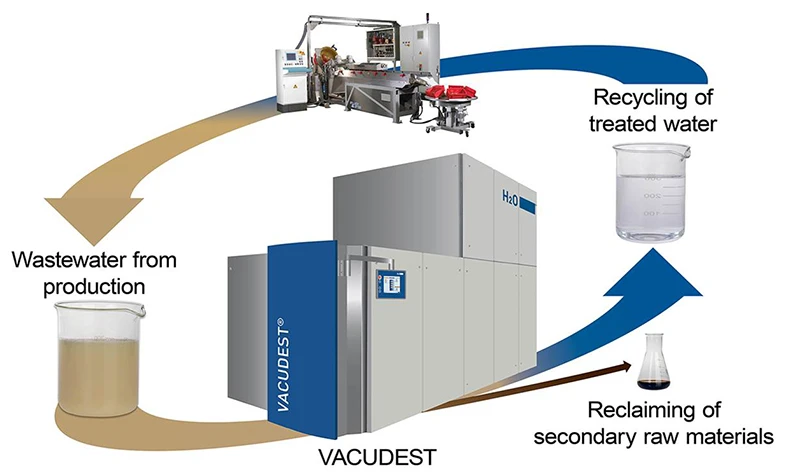 Zero liquide discharge with VACUDEST.
The local legal limits at Metaldyne in Zell allow an hydrocarbon index of max. 10 mg/l. A conventional vacuum distillation unit can not reach this value. To reliably reach the legal limits, further treatment steps, like ultra filtration or coalescenz and carbon treatment are necessary. Of course this condicts the demand for less operating costs. Since 2007, H2O GmbH is the only company offering vacuum distillation units with Clearcat technology – a reliable method to keep the legal limits without after treatment of the distillate.
The innovative VACUDEST Clearcat system of H2O GmbH
The hydrocarbon reduction with the Clearcat happens on base of physical catalytic processes. No consumables or chemicals are needed, which makes the Clearcat technology very reliable and maintenance friendly. Another important advantage for the operator: crystal clear distillate now leaves the plant - no active carbon or coalesces separator is necessary anymore. Afterwards, the process water can either get disposed of, or reused in a circuitry. This is absolutely up to the operator.
In this way, not only investment and operating costs get reduced, also less space for the arrangement of the plant is needed.
Michael Armbruster, (Environmental Responsible of Metaldyne Zell) explaines very satisfied one year after start up: "We could manage to reach our goals concerning, cost savings. Treating our emulsions in-house is much more efficient for us than external disposal. We can save 30.000 € yearly. Coincidentally, our production is wastewater free and we can save fresh water. The plant works extremely reliable and we are highly satisfied with our decision to invest in the H2O product VACUDEST!"
Because of all the good experience in Zell, Germany, also Metaldyne in Gavá decided to buy a VACUDEST vacuum distillation plant from H2O.
You want to produce wastewater-free in your company? Contact us.